Addie Clawson: Appalachian Mail Carrier
The odds were against Addie Clawson in 1936 when she got the job as rural mail carrier for Route 1, Boone, North Carolina. She didn't have a car. Neither did she know how to drive. That was on a Friday. By Monday she had a car, and she drove it on her mail route.
Mountain roads on her route crossed several streams and even the New River. Addie's car couldn't travel the roughest roads, so her husband met her with a horse part-way through her mail route. Addie swapped the car for the horse and later met her husband to swap back before finishing the day's run.
While women had held positions as postmasters for many years, few women delivered mail on rural routes in 1936. Addie was the first female to do so in her community and one of few nationally at the time. Bets were wagered across the county as to how long Addie could hold the job—a few days, a few weeks. A petition was signed to remove her from the job simply because she was a woman. Even postal officials doubted that this petite former teacher could manage the route, especially in winter, but she proved them wrong. Her patrons, too, learned that they could count on her to deliver their mail with a warm smile and a friendly greeting. By the time Addie retired 30 years later, she traveled 54 miles daily but only 12 miles on paved roads.
Boone area residents recall many stories of Addie Clawson, most true. She was said to have made horseback mail deliveries as large as tires and a porch swing. A Boone postal worker told of hearing how folks at the Boone Post Office had to thaw her feet out of the stirrups when she returned at the end of her route. Actually, she just used her horse on a portion of her route, but the exaggerated story speaks to Addie's legendary reputation of courage and dedication.
Addie Clawson sets an example for generations of females who follow her and offers them courage to pursue their dreams. Photographs along with sketches bring history to life.
Art by Sherry Jensen of Greensboro, NC;  Willie Parker Peace History Book Award Winner, 2004; 32 pages; all ages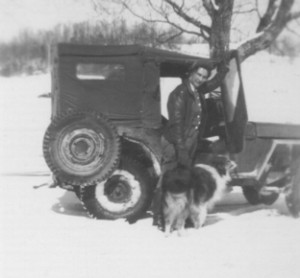 What Others Say
"Julia Ebel's delightful words capture the true spirit of mountain women who forged new paths for today's generation to follow. Her portrayal of Addie Clawson shows us that such strong women were paving the way for equality long before that issue had a name." –Gloria Houston, author of The Year of the Perfect Christmas Tree
"For every enduring mountain tale, another fades into obscurity. Fortunately, Julia Ebel has rescued the true story of Addie Clawson, a pioneering rural mail carrier who proved that no job is too tough for a strong woman. This unsung heroine wins my stamp of approval." –Carole Boston Weatherford, author of Moses: When Harriet Tubman Led Her People to Freedom
To Order:
(ISBN: 1-887905-67-7); $9.95. Published by Parkway Publishers, Inc.
Order signed copies and discounted classroom sets from the author:
Julia Taylor Ebel ~ P.O. Box 11 ~ Jamestown, NC 27282 ~ (336) 454-1957 ~ ebel@northstate.net
Study Guide:
Available in Microsoft Word. Click here to download a copy.