Max Woody, Chair Maker: A Legacy in Wood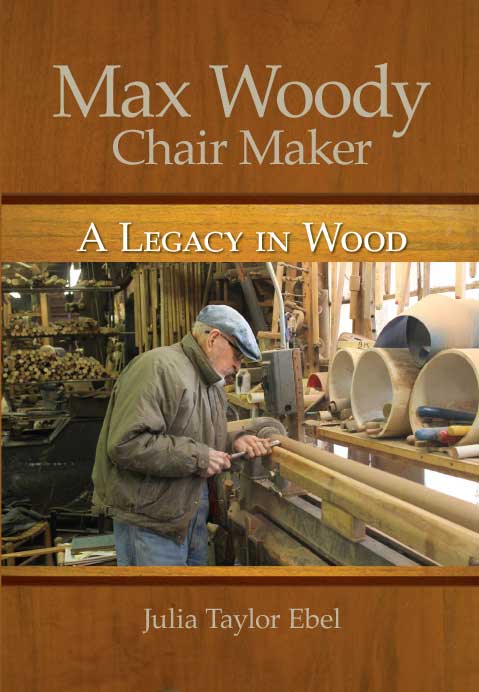 On the day in June of 1950 when Max Woody bought his first woodworking machines, he took a leap—not a step—onto the path that he would faithfully follow for a lifetime. Max Woody had a dream that has kept him making chairs ever since.
A sixth generation chair maker, he came to wood naturally and honed his skills in his grandfather's shop after his father's early death. Using local wood from North Carolina's Blue Ridge Mountains, he makes traditional ladder back chairs and rocking chairs one by one, using the time-tested methods of his ancestors.
Who was that energetic boy who bore a heavy load? Who is that man so long committed to his chosen purpose of making traditional chairs, preserving traditional skills, and continuing a legacy?
"I never had a hobby, but if I did, I'm sure it would be making chairs."
–Max Woody
North Carolina Folklore Society honored Max Woody with the 2016 Brown-Hudson Folklore Award in recognition for his lifelong commitment to keeping North Carolina traditions and to fostering understanding of these traditions.
Visit Max Woody's Chair Shop
4024 US Hwy 221 N
Marion, North Carolina 28752
ISBN: 978-1-511750-24-0, Softcover; 2015; $16.95
Published by Parkway Publishers, Inc.